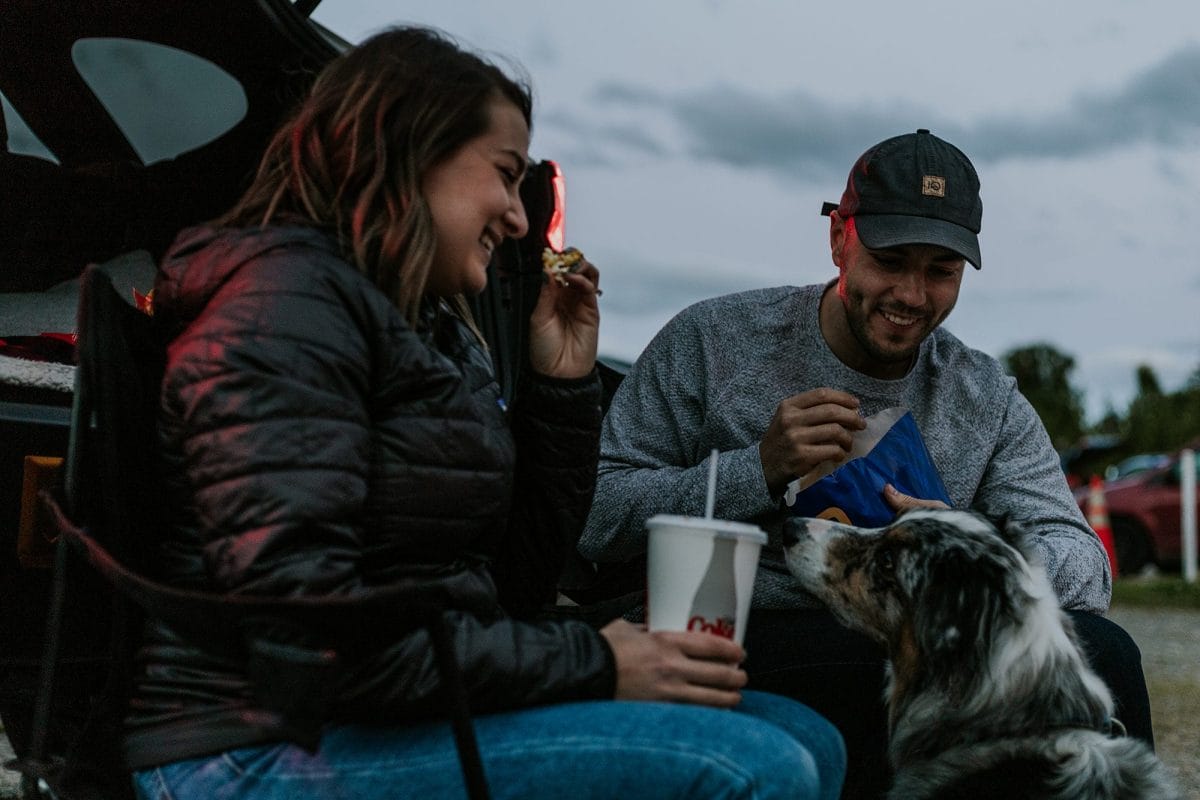 TWILIGHT DRIVE-IN
At the beginning of the year, we held a giveaway during our Shop Local campaign called "Share the Local Love" where we asked you to nominate a local business that you wanted to see win a marketing package from Tourism Langley. One of the establishments you picked was the Twilight Drive-In, located in Aldergrove just off of the Fraser Highway. Their prize included a marketing package which allows us to highlight and share some of their story. We hope you enjoy!
Did you know that the Twilight Drive-In is the only drive-in movie theatre across the entirety of Metro Vancouver?! This summer, catching a movie outdoors is at the top of our bucket list! There's nothing quite like the experience of going to a drive-in theatre — warm summer nights, double features, and everyone watching from the comfort of their own car.
In 2005, Twilight Drive-In opened to fill the void left by the closure of the old Hillcrest Drive-In a few years prior. This drive-in offers a unique but classic experience, featuring a huge screen that is large enough for even those at the back to see clearly. We can't forget about the food! Their concession provides all your favourite snacks from popcorn and candy, to burgers and hot dogs.
If you haven't been to a drive-in before, then you are seriously missing out. Watching movies under the stars makes for the perfect date night or fun activity with your friends and family. You can even bring some pillows and blankets to turn your truck or hatchback into a cozy bed, or if you prefer you can bring lawn chairs to sit outside your car. Be sure to check out their website to read the FAQs to learn more about the drive-in before you go, so you can sit back, relax, and enjoy the adventure.
Thanks again to all those who participated in our giveaway contests and for continuing to show our local businesses lots of love! If you are looking for inspiration on where to find your next experience, please visit us at Tourism Langley.